A Track Record of Quality Workmanship and Customer Service
Carlon Roofing & Sheet Metal®  is a commercial roofing contractor with a track record of quality workmanship and customer service when it comes to commercial roofing systems. Over the last 30 years we have earned a reputation of providing the finest quality roofing systems at an affordable price. We look at your needs and consider all the factors before recommending a specific roofing system for your building. Our project managers and inspectors will review every detail, to assure that your new system is installed according to the manufacturer's specs. Our experienced craftsman will complete the project in a timely and professional manner. 
Recent Project - Edge on 4th Street Apartments
69,000 SF Wall Panels & 36,400 SF Roofing
All of our Commercial and Industrial Roofing Projects provide you with the following services:
A Thorough Inspection and Roof Analysis
Pre-job Planning and Coordination
Design and Specification
Demolition and Removal (as needed)
Installation
On Site Inspections (to guarantee proper installation)
Carlon Roofing & Sheet Metal® employs skilled craftsman who have installed millions of square feet of all types of commercial roofing systems. We strive for maximum customer satisfaction. Carlon & Sheet Metal® Commercial Roofing services offers a full complement of systems with options for special projects and commercial, industrial, office, institutional, warehouse and government facilities including:
Built-up Roofing
Single Ply EPDM Roofing
Single Ply Thermoplastic White Roofing
Metal Roofing Systems and Accessories
Coating & Restoration Systems
Waterproofing Systems and Services
Flat Roofing
Metal Roofing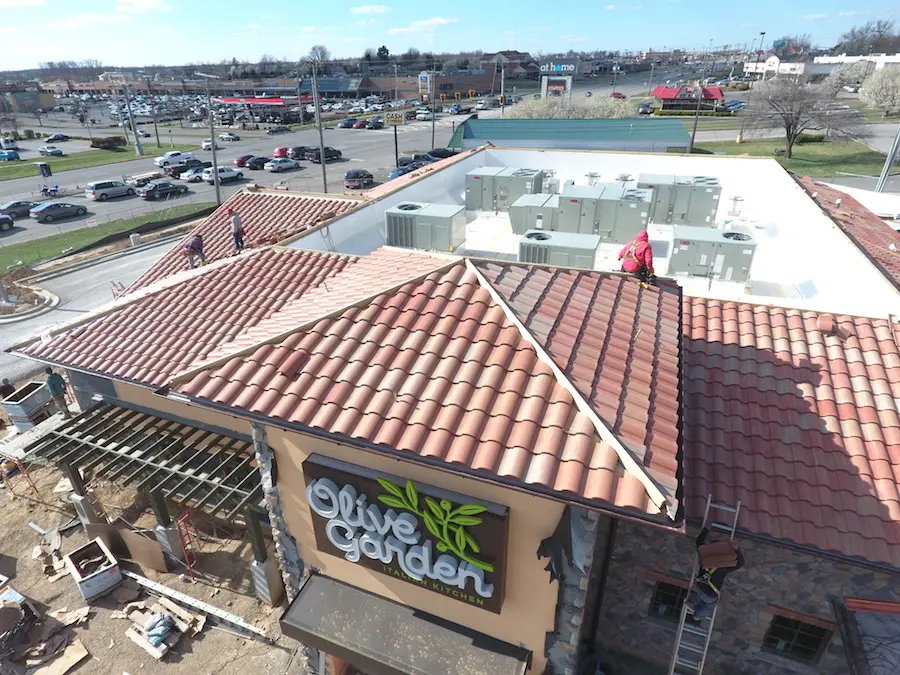 Tile Roofing
Commercial Roofing Services
Carlon Roofing & Sheet Metal® Specializes in:
Re-Roofing Services
New Roof Construction
Maintenance Services and Annual Service Agreements
Disaster Response Services
Waterproofing Services
Roofing Restoration Services
Big Brands and Local Governments TRUST Carlon!
Some of OUR Commercial Roofing Product Suppliers: